When you're looking for something with heft.
Please be sure to put "signed" in the comment field of your order.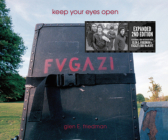 $35.00
ISBN: 9781617757006
Availability: Here-ish (warehouse stock; may take up to 7 days to ship)
Published: Akashic Books - July 2nd, 2019
first edition, signed by photographer Glen E Friedman
---

$45.00
ISBN: 9780997868609
Availability: Here in Miami
Published: Safe Harbor Press -
signed by Michael Carlebach
---

For price, please email Orders@booksandbooks.com
ISBN: 9780714878515
Availability: NONE / NOT IN STOCK
Published: Phaidon - November 5th, 2018
Signed by Annie Leibovitz on full title page at her 11/28/18 author appearance. This is the 2018 edition of "At Work."
---