Dream of a House: The Passions and Preoccupations of Reynolds Price (Hardcover)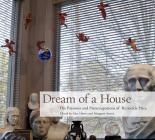 $40.00

Here in Miami, Just Like We Are
This book cannot be returned. PRINT-ON-DEMAND; printing may add 2-4 business days.
Description
---
Reynolds Price (1933-2011), who authored forty-one acclaimed novels, memoirs, plays, and collections of poetry and essays, was one of America's most notable writers of the past half-century. His works have a home on the shelves of millions of admiring readers worldwide. Fueled by a brilliant mind and exuberant spirit, Price's singular literary voice not only shines a light on the land and people of his native South, but also on the inherent worth of every person. His enduring belief in beauty, courage, grace, and hope transcends time and circumstance.

Confined to a wheelchair for the last twenty-seven years of his life, Price surrounded himself at home with art and objects that he loved. His eclectic and expansive collection--from the etchings of Picasso to photographs of James Dean, from Greek sculpture to religious icons, from busts of his literary heroes to African masks--created a salon-like refuge in which every wall, bookshelf, and piece of furniture signaled some aspect of his essential self. Through his home, Price conveyed his interior life in a way that few were able to experience--until now.

After Reynolds Price died, Alex Harris was asked by the Price family and Duke University, where Price taught for more than five decades, to document the house before it was sold and the artwork as a living collection disassembled. In this creative work, carefully selected excerpts from Price's writings are interwoven with Harris's exquisite, meticulous photographs. As we turn each page, it is as if Reynolds Price himself is taking us on a guided tour of his home. And as we move through his rooms, Price reveals his private world, recounts significant episodes in his life, and speaks with wisdom and humor about the people, places, ideas, and beliefs most important to him. We also glimpse vital truths about the human condition, finding meaning in our own lives.

Dream of a House is a remarkable book and a surprising tribute to the passions and preoccupations of this uncommonly gifted writer. Here is a work that speaks to long-time fans of Reynolds Price and to those discovering him for the first time. Alex Harris and Margaret Sartor have done what only true friends and fellow artists could provide: a chance to share in the dream of Reynolds Price's house and his abiding genius.
About the Author
---
Alex Harris is a photographer, writer, and Professor of the Practice of Public Policy and Documentary Studies at Duke University. Harris's photographs are represented in major collections, including the J. Paul Getty Museum in Los Angeles, High Museum of Art in Atlanta, Metropolitan Museum of Art in New York City, North Carolina Museum of Art in Raleigh, and San Francisco Museum of Modern Art. His photographs have been exhibited widely, including two solo exhibitions at the International Center of Photography in New York City. As a photographer and editor, Harris has published seventeen books, among them River of Traps: A New Mexico Mountain Life (New Mexico, 1990), with William deBuys, which was a finalist for the 1991 Pulitzer Prize in general non-fiction, and Why We Are Here: Mobile and the Spirit of a Southern City (Liveright/Norton, 2012), with Edward O. Wilson.Margaret Sartor is a writer, photographer, editor, and curator who, for many years, has taught at Duke University. Her four published books include What Was True: The Photographs and Notebooks of William Gedney (Center for Documentary Studies/Norton, 1999), co-edited with Geoff Dyer, and the memoir Miss American Pie: A Diary of Love, Secrets, and Growing Up in the 1970s (Bloomsbury, 2006), which was a New York Times best-seller, a Washington Post Critics Choice Memoir, and a Chicago Tribune Best Book of the Year. Her photographs have been exhibited widely and are in the permanent collections of the Museum of Fine Arts, Houston, North Carolina Museum of Art in Raleigh, and Ogden Museum of Southern Art in New Orleans, among others. As a curator, Sartor has worked with Duke University, the International Center for Photography in New York City, and San Francisco Museum of Modern Art.