Sofreh: The Art of Persian Celebration (Hardcover)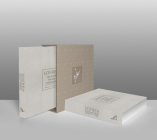 $45.00
Email or call for price.
About the Author
---
Maryam Khosrowshahi is an art enthusiast who has lived, worked and studied in Iran, the Netherlands, the United Kingdom, Canada, the United States and Switzerland, where she now works on research and design of her personal projects. Dr Willem Floor is an independent scholar specialising in the social and economic history of Iran, and is the author of more than 250 books and articles on a wide range of subjects. Parviz Tanavoli is an internationally recognised contemporary Iranian sculptor, artist, collector and author with a profound knowledge of the history and material culture of Iran. His work is represented in important public and private collections around the world. Please visit www.sofrehartofpersiancelebration.com for further information.