The Cultivated Wild: Gardens and Landscapes by Raymond Jungles (Hardcover)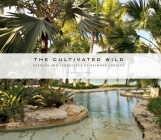 $50.00

Here in Miami, Just Like We Are
Description
---
A long-awaited second book from the Miami-based landscape architect lauded by the Wall Street Journal for "dreaming up dense, thickly forested canopies that give way to modern high rises and million-dollar residences."
Color and texture burst forth at every turn in gardens by landscape architect Raymond Jungles. Sculptural bromeliads, swaying palms, delicate epiphytes, and vibrant orchids combine to immerse visitors in rich, lush environments that captivate the eye with layer upon layer of interest. Taking cues first from a site's topography and conditions, Jungles combines tapestries of plants with unique water elements that enhance what nature has offered - swaths of grasses and succulents direct the eye toward unspeakably romantic Caribbean vistas, intriguingly pitted and mossy oolitic limestone monoliths create trickling waterfalls and hidden grottoes, and innovative combinations of native trees surround sinuous and calming infinity pools.
The Cultivated Wild shows Jungles expanding to such diverse locales as Big Timber, Montana; Monterrey, Mexico; St. Kitts and Nevis in the West Indies; Abacos, Bahamas; and even the temporary Brazilian Modern Orchid Show for the New York Botanical Garden - as well as responding creatively to sites unique to his adopted hometown: rooftop gardens and pools including the penthouse Sky Garden atop the now-iconic Herzog & de Meuron–designed parking garage at 1111 Lincoln Road, along with its famous pedestrian promenade.
Jungles presents 21 gardens here in glorious full color, many accompanied by highly personal hand-drawn plans, general and thumbnail plans, sections, sketches, and design details that reveal the creative process. Packed with inspiration for gardeners in warm zones and those interested in creating subtropical gardens of their own, The Cultivated Wild reveals a firm working at the height of its talents.
About the Author
---
Raymond Jungles is the founder of the Miami-based landscape architecture firm Raymond Jungles, Inc. His work has been celebrated with numerous awards, including two national awards from the American Society of Landscape Architects and thirty-eight awards from its Florida chapter. He has lectured internationally at a diverse array of institutions and universities on the subject of his own work and on the work and influence of Roberto Burle Marx.
Charles Birnbaum, FASLA, FAAR is the founder and president of The Cultural Landscape Foundation, a nonprofit organization that educates people about the value of landscape architecture and its practitioners.
Praise For…
---
"At first glance, this might look like the standard coffee-table treat, but there's more to it than stunning pictures (though there are certainly plenty of those). In among them are plans, sections, hand-drawn sketches and design details, some of them so early in the process that they're really just the drawn equivalent of thinking aloud, others finished and rich with detail. Together, they provide a masterclass in Jungles' signature techniques: capturing and exploiting views; protecting, using and sometimes repurposing existing features; crafting multipurpose spaces that work for different users; and creating a seamless movement from inside to outside." - Garden Design Journal
"Raymond Jungles is as busy as ever creating the future green spaces of Miami's most exclusive residential developments, so we're surprised the man had the time to oversee The Cultivated Wild, a volume that chronicles his widely celebrated landscape architecture. Highlighting private projects all over the world as well as public masterpieces like the Miami Beach Botanical Gardens, the book (illustrated with photographs, sketches and design details) demonstrates how the prolific Jungles makes flora his all-enchanting canvas time and time again." - Miami
"Flora that's sensuous and fantastical, but ultimately reassuring and domesticated. Short narrative and hand-drawn sketches remind readers that these tableaux of 'wilderness,' however fabulous, are ultimately considered works of set design." - Metropolis