Angel Eyes: Ethiopia Through the Lens of a Black American Man (Hardcover)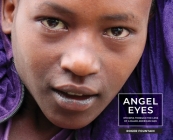 $49.99

Available to SHIP now; STORE PICKUP in 7-10 days
This book cannot be returned. PRINT-ON-DEMAND; printing may add 2-4 business days.
Description
---
"Angel Eyes" is a photographic journey starting from Addis Ababa and continuing through southern Ethiopia as seen through the lens of an African American man.
Photographer Roger Fountain starts in Ethiopia's capital city, Addis Ababa, and winds his way through tiny villages, roadside markets, crocodile-infested waters, and colorful bazaars. The images are supported by Fountain's evocative narrative, offering his perspective of the country's magical, seductive, and inspiring people and culture.